Discover the 360 Degree Program Today
Our standard program begins with a consultation that will gage your current level of fitness and address your fitness goals that we will achieve together. This program is results-oriented and is designed to provide you with the workouts that will help you tone and condition your body. This also includes a nutrition plan that is meant to supplement your exercises so that you can improve your overall health and burn fat.
You become part of the Craig Long Fitness community and have access to me and other members for support. I will monitor your progress and keep you accountable with check-ins every week. To register for the premium package you must apply so that I can make sure you are ready to invest yourself in personal growth, health, and personal well-being.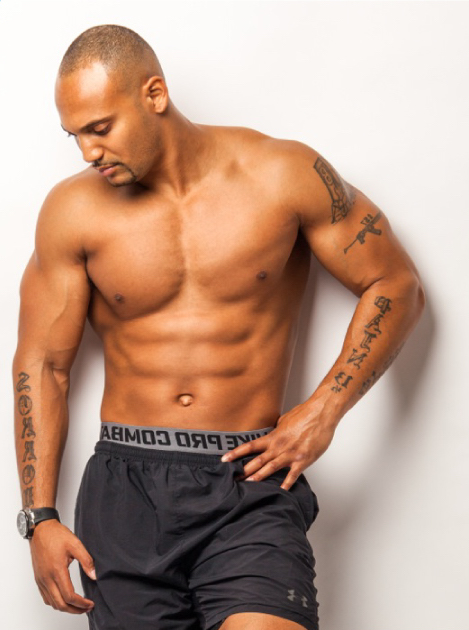 Here's What You'll Get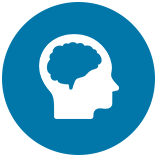 Results Oriented Workouts
Our workouts are designed to burn calories quickly. I want to help our clients achieve the best version of themselves in a short amount of time. People are crunched for time on a daily basis so the workout program is meant to be convenient and time efficient so it can fit in to any schedule.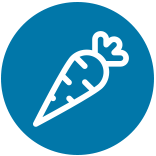 Nutrition Coaching
This aspect of the program is run through a streamlined application that you will be able to download onto your smartphone or tablet device. The application is Fit Meal Formula and it has made nutrition tracking and supplementation easy. I will provide tips and monitor your habits so that you stay on track.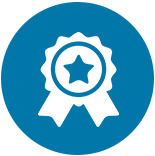 Results Oriented Workouts
To align with our philosophy our program also follows the idea that everything begins with the mind. You will have access to live Mindset Coaching and motivational tips through our private social media account. Embarking on this journey to transformation requires a commitment to change the way you think about fitness.
TRANSFORMATION ZONE
Basic Package
90 Day Transformation
Premium Package
90 Day Transformation
WHAT OUR CLIENTS SAY
"I was at a dead end until I started working with Coach Craig!"

Hey everybody, my name is Adrienne Winn. I have been working with coach Craig now for afew weeks and I am so excited. I just wanted to post today because I weighed in after one week and had lost 5 pounds. First coach Craig didn't even tell me and I thought okay maybe I didn't get any results but I just need to keep working hard. At the end of it I am just thankful because before this program I thought that I was at a dead end. I felt like I was on a hamster wheel doing all of these things, going to the gym but I felt like I was attending rather than being their working hard. I was not getting results because I wasn't pushing myself. I talked to coach Craig and told him I need help and that I am going to commit to my transformation. I'm in shock and I know that this is only the beginning. I am just so excited so I know if you have times of feeling crappy and down on yourself don't. Know that there are people going through that journey with you. For me I have three very small children and it is easy to cheat and not push myself because I am so tired. I made the commitment to myself and it is definitely paying off and I am just so excited. I just wanted to post it so it could be motivational for anyone because if this helps just one person I would be excited.

Adrienne

"I am at a weight that I've not been at in 10 or 11 years!"

"Whats going on everybody? I just wanted to give everyone an update on my progress, I have been on this journey for just about a month. Today was an exciting day for me because I hit a milestone. I weighed in and I have lost 10 pounds, which has put me at the same weight I was 10 or 11 years ago. So I just wanted to give a huge shoutout to coach Craig. Craig Long fit you know what to do and you know what's up. Guys reach out to this man. He will put you on the right track to achieve your goals. I am definitely proof and I am still working and moving because I have a long way to go. It is so great to see those number continually drop. Coach Craig you got it man I am looking forward to the rest of this journey with you. Guys reach out to Craig and he will get you to where you want to be and get your mind in the game. He will do it for you and help you along the way."

Greg

"Coach Craig is incredible!"

"What's up guys, I have been able to work with coach Craig the last 12 weeks. I started at 246 pounds and I am now at 214 pounds and my body fat percentage has gone down. The coolest thing is… I went to my doctor the other day and my cholesterol is perfect, the oxygen in my blood is perfect, my blood pressure is perfect. I am type one diabetic and my A1C's are at 5, which is incredible. It all changed with exercising and eating right so I have to give it up to coach Craig because he is the one that motivated, encourage and pushed me. I challenge you guys to do the same thing. If you want a better life get in shape. I have a long journey ahead of me. If you need any help coach Craig is incredible, get him!"

Dustin

"Most Important is Your Mindset!"

     

"Hey everyone, it's Kari Leonard here. I lost 100 pounds in 18 months working with coach Craig in the beginning of my transformation. What you will find is that what will make you the most successful is not what you put in your mouth, it's not how many carbs you eat, it's not how much fast you eat, it's not keto, it's not low fat, it's not let me go to the gym everyday of the week, it's not let me go to the gym once a week. The gym and nutrition definitely matter however what is in your mind is the most important. What do you say to yourself everyday, before you begin something do you even believe that you can accomplish it? How you think about your success and how you deal with struggle is all what the fitness industry calls mindset. Im telling you that is the first thing that you should focus on. You will not be successful unless your brain is ready for this commitment to your health. I can tell you the one person who can help you with that is Craig so you should definitely work with him."

Kari
This error message is only visible to WordPress admins
Error: No feed found.
Please go to the Instagram Feed settings page to create a feed.