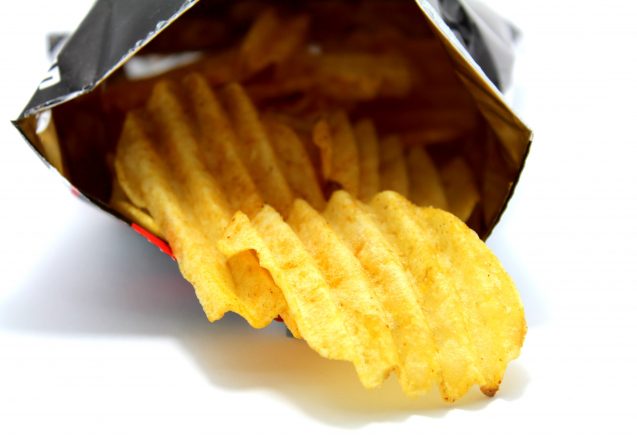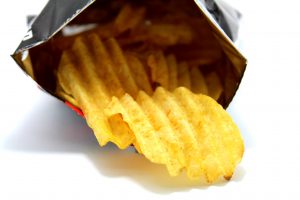 Most of the time, the only way to have healthy snacks at work is to keep healthy snacks your desk. A healthy eating plan should include healthy snacks for mid morning and mid afternoon. In fact, snacks round out a healthy eating plan and provide additional nutrients to ensure you get all the nutrients you need throughout the day. Eating healthy, lower calorie snacks also help ensure you don't overeat or ravage the candy counter in the grocery or gas station on your way home from work. You'll avoid the urge to raid the vending machine and save money in the process when you have healthy snacks.
Fresh fruit can be easy to store in your desk.
If you're an on the go person, carrying an apple, orange or banana with you makes snacking super easy. If you work where there's a refrigerator available, fresh vegetables and cantaloupe or watermelons cut into bite size pieces can be added to your snacking. In fact, I highly recommend that people cut up melons the minute they get home and wash cherries and berries, so they're ready to eat. A tablespoon of nut butter and a half apple make a great snack. Nut butter has a shelf life of two or three months. If you don't eat it often, either buy a small jar or store your jar in the refrigerator at home and take a small amount to work in a small container.
A bag of air popped popcorn or your make-it-yourself microwave popcorn from is a tasty snack.
Air popped popcorn is the best, but if you don't have an air popper, making your own microwave popcorn can be a great alternative and far cheaper than those bags of microwave popcorn you buy at the store. You need small paper lunch sacks, 1/4 cup popcorn kernels and a microwave. Pour the popcorn in the bag, loosely fold the top so you don't have kernels spilling out and pop approximately 2 to 21/2 minutes, when there are more than three seconds between pops. Remove and season. One tablespoon of Parmesan Cheese as a topper is only 22 calories.
Create your own trail mix or baggies of mixed nuts.
The other day, I was running late and absolutely starved. I was near a grocery and decided to run inside and grab some trail mix to replenish myself and my stash at home. I couldn't believe it! Every bag of trail mix had M&Ms. I've always made my own, so you can imagine my surprise. Instead, I bought some raw almonds, cashews, pumpkin seeds, sunflower seeds and craisins. The basic recipe is mixing two parts of nuts to one part of seeds and one part a mixture of dried fruit, popcorn, dark chocolate chips and other healthy items. I actually don't add dark chocolate, but it is healthy enough in tiny amounts.
Snacks for work should be prepackaged in single serving sizes so you aren't tempted to eat more than the single serving size. A handful of nuts, one ounce, is an excellent snack. A pound of almonds isn't.
A half apple and a tablespoon of butter has approximately 135 to 150 calories. It provides healthy fat, protein, fiber and other nutrients.
Take an avocado and cut it in half and add some hot sauce on top for a tasty treat. Leave the pit in the remaining half and cover it for later use. Avocados turn dark quickly so putting the cut side on onions or sprinkled with lemon juice will keep it fresh longer.
We have some great ideas for at work snacks that are low in carbs and calories but high in nutrition. There's a dip from pureed beets that I love and makes even the blandest vegetables taste good.
Contact us today for more information:  craiglongfit.com